Hardwood floors have long been a popular choice for homeowners looking to spruce up their homes with a bit of natural beauty.
Our hardwood buying guide shows that the benefits of hardwood floors are endless, from their countless color options and styles to their incredible durability and scratch-resistance. Taking a foothold in the white oak flooring trend, hardwood floors have been on the rise in home renovations —but did you know that there's more to hardwood than just good looks and dependability?
Here are ten things that you might not know about hardwood floors:
1. Best Hardwood Flooring For Health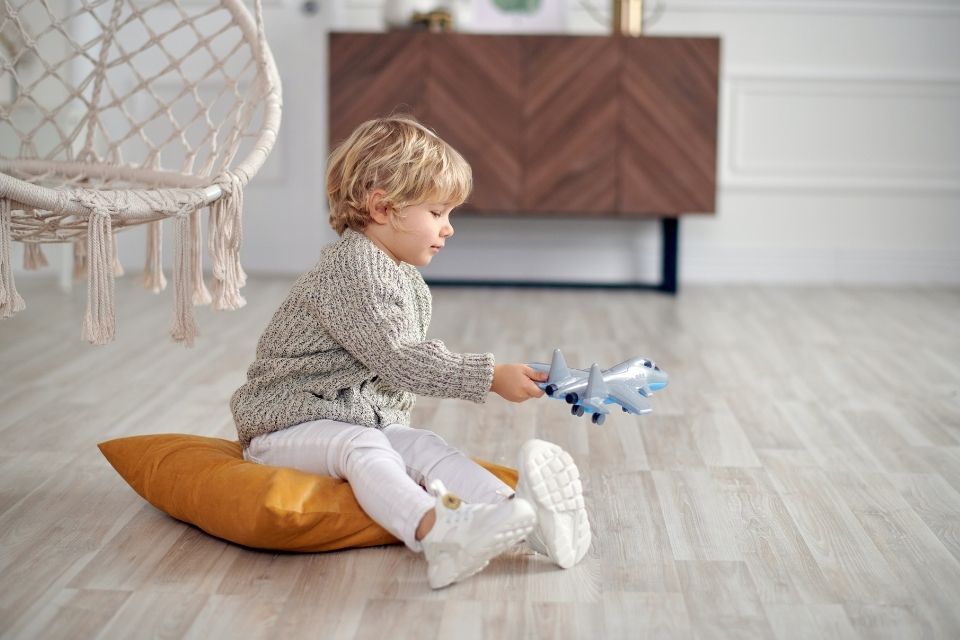 Hardwood floors are great for people that experience seasonal allergies, as these floors work to improve indoor air quality. Wood floors don't harbor microorganisms and allergens like pollen, pet dander, or mold, which tend to get caught on the surface of fibers. This is one of the benefits of hardwood floors vs. carpets, as carpeted floors can trap dirt, dust, and bacteria that get kicked up with foot traffic. On the other hand, hardwood floors remain a clean surface free of dust as long as you simply mop and vacuum them frequently.
2. Environmentally Friendly Hardwood Flooring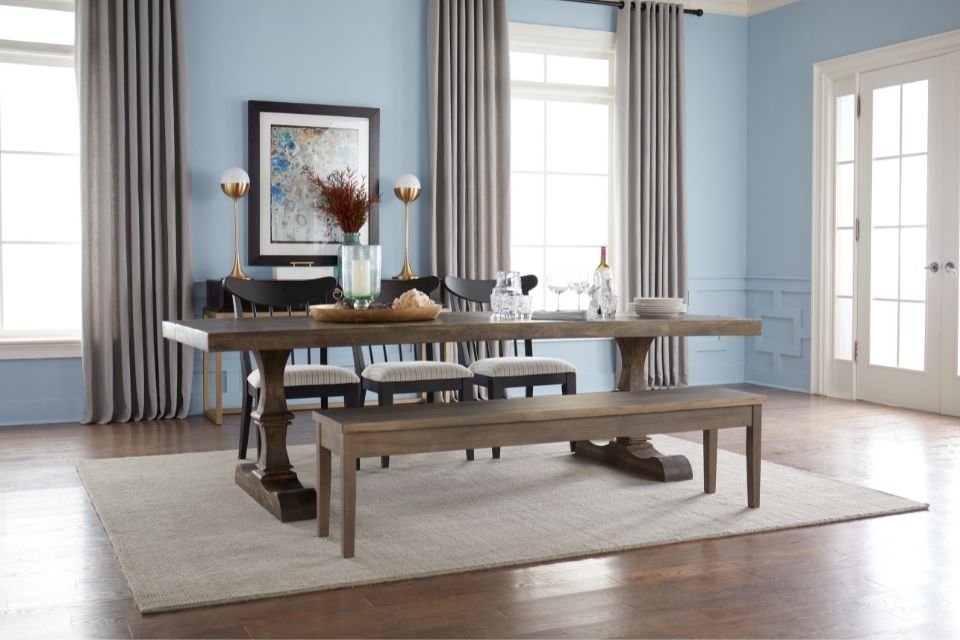 RUSTIC RIVER HARDWOOD IN ICED TEA ACACIA
Although it may seem counterintuitive, hardwood floors are one of the most sustainable flooring options on the market. One reason is that there are fewer raw materials needed to produce hardwood floors. Oak floors are among the best earth-friendly options in the flooring industry as U.S. Forest Management and protection programs ensure that these trees are regularly replanted. Oak hardwood has a smaller carbon footprint, as it releases less toxic emissions during the manufacturing process than other wood species.
It's also important to consider where your hardwood flooring is sourced. Here at Carpet One Floor & Home, we are proud to say that most of our hardwood is sourced domestically, and many of our manufacturers use materials from renewed forests. Look for hardwood floors that the Forest Stewardship Council has approved as these FSC certified styles have adhered to responsible management of forests through higher social and environmental standards.
3. Easy Install Hardwood Floors
One common misconception that often prevents homeowners from installing their dream hardwood floors is that they are hard to install. Hardwood floors are actually a cinch to install with the right installation team! Modern hardwood floors have been engineered with a click installation system so that hardwood planks fit together seamlessly like puzzle pieces. This click system ensures that boards lock in securely and makes the whole installation process much more efficient.
4. Waterproof Hardwood Flooring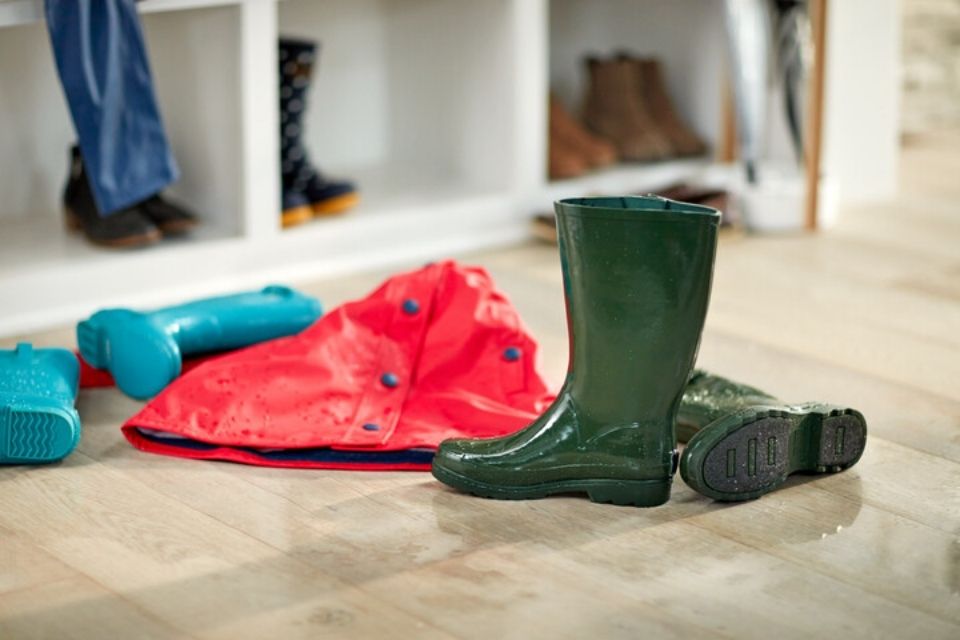 As flooring technology has advanced, hardwood floors have only become more durable. Now, among the benefits of engineered floors, you can have waterproof hardwood. Engineered hardwood floors are created using crosscut plywood that's fused to create a sturdier foundation. The surface layer is made from a thin slice of authentic hardwood species so that you have the look of natural white oak without the hassle of its permeableness.
For instance, our Carpet One Floor & Home waterproof hardwood brand Hydrotek, combines the unique character of wood with engineered waterproof technology. You can install this petproof, kidproof and waterproof floor anywhere throughout the home without having to worry about flooding or water damage.
And, best of all, wood floors are easy to clean! Most can even withstand spills, stains, scuffs, and scratches. Since the hardwood is less likely to be damaged, you'll spend less over the years on repair costs, saving you money in the long run.
5. Add Hardwood Flooring to Increase Property Value
Since hardwood has a long lifespan, installing original wood floors rather than LVT or laminate can be a worthy investment. Potential property buyers will pay more for homes with natural hardwood floors as they are naturally unique and long-lasting. New hardwood floors can increase your asking price by as much as 3-5 %, so for homeowners looking to sell or potentially sell down the road, hardwood floors are always a good idea. Natural hardwood floors can be sanded and refinished multiple times so that you can update them throughout the years.
6. Lowers Your Energy Bills
Along with their beautiful graining and smooth finish, hardwood floors are convenient for houses in cold climates. They can significantly lower your energy bills. Since wood floors are conductive, they absorb heat and circulate it throughout your home. Spend less on electricity to heat your house and let your floors literally do the work for you!
7. Order 10% More Than You Need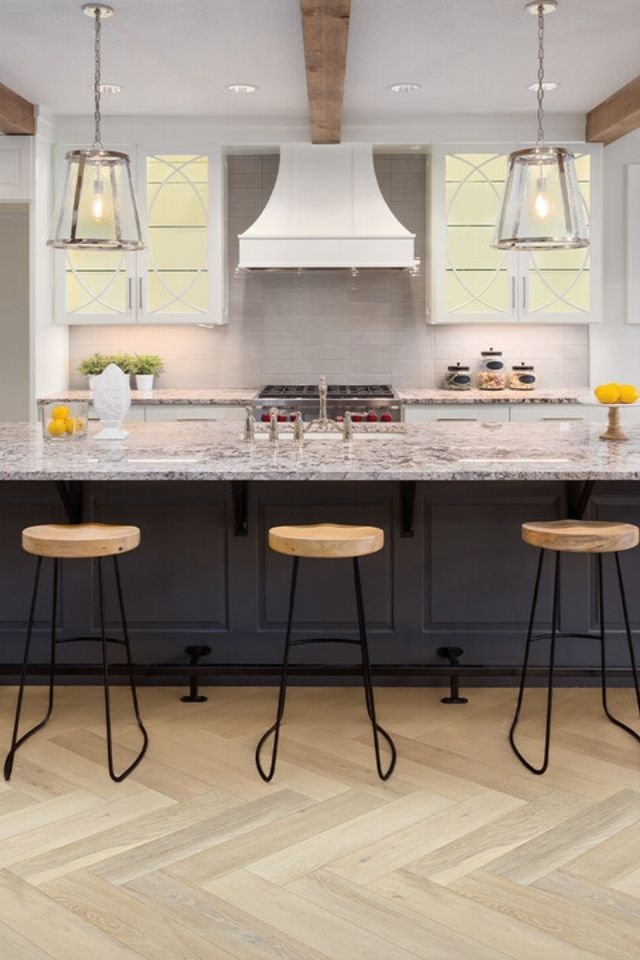 MULLICAN HARDWOOD HERRINGBONE MOUNT CASTLE IN BIANCO
A good general rule of thumb, always order at least 10% more hardwood than you think you'll need for the installation. This is because a lot of the material will need to be cut to fit the exact perimeters of your home. No matter how precise your measurements may be, it's unlikely that your flooring space and flooring material will be a perfect match. You should always take into account installation wastage and defective materials. Engineered flooring will have fewer imperfections than solid hardwood. If you end up with extra wood, you can save it to be used elsewhere in your home renovations, as these can be used as expansion gaps or subsequent rows.
8. Acoustic Underlayment for Hardwood Floor
Have you ever wondered why dance studios or music venues have hardwood floors? Hardwood floors reduce hollow sounds and vibrations to improve the overall acoustics. Install hardwood floors to increase your sound quality in rooms like the living room where you might be listening to music or watching the latest hit feature on the big screen.
9. Makes Rooms Bigger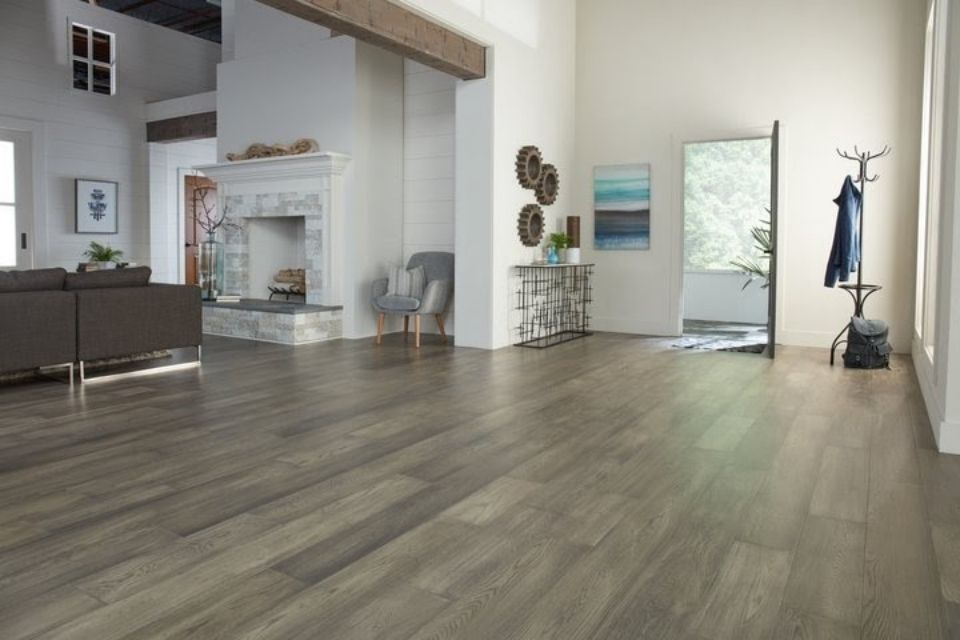 RUSTIC RIVER HARRISON TRAIL SLICED HICKORY IN OCEAN SPRAY
Choose a hardwood that's available in long strips of planks to make a room appear larger. Since most hardwood floors are laid vertically, this helps the room seem longer. Fewer seams make the room feel less cluttered, and wider planks can add the illusion of space.
10. No Two Floors Are the Same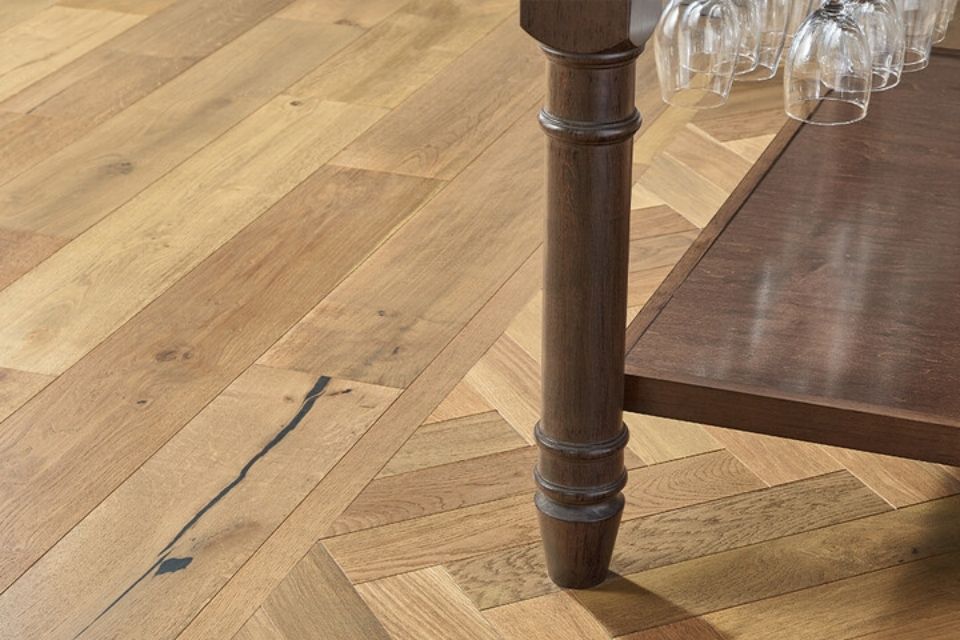 MULLICAN HARDWOOD MOUNT CASTLE IN SHERWOOD
Hardwood floors are highly unique in that no two floors appear alike. This is because every tree is different, leading to differentiated grain patterns, mass, coloring, and more. Although many hard surface options like laminate and luxury vinyl have come close to the embossed grain patterns of authentic hardwood, you can still tell the difference between these faux wood surfaces and the real thing by examining the grain pattern. Is the texture variation different from one plank to the next? Are there unique markings like knots or spaltings? Does the color vary throughout the floor? Laminate and luxury vinyl have pre-designed patterns that imitate natural wood so that repetition will occur in planks. By installing an authentic hardwood floor, you can truly design a unique surface like no other.
For more details on hardwood floors such as wood species, which types of hardwood look best in each room and types of hardwood available, check out our Wood Flooring Guide.